.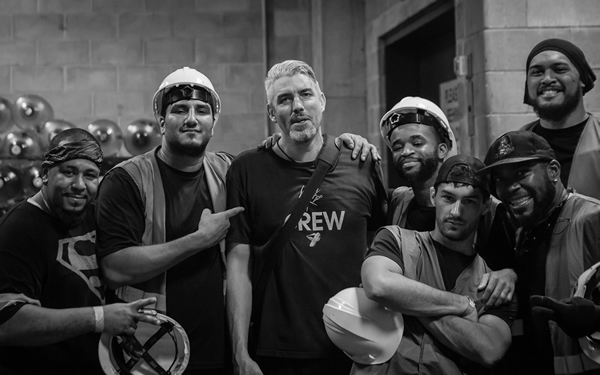 The Local Crew are the unsung muscle of the live music industry.
From the doors of the first truck being opened while you're still sleeping until long after the show's down and you're safely tucked up in bed, they'll be at the venue working.
In the late 90s (by accident rather than design) I found myself on the Local Crew in London – camping under festival stages, working in the back of trucks and sleeping on the top deck of night buses with a rare breed of individuals who seemed to function on little more than three hours shuteye and Stella Artois.
Folk who had little interest in the conventional life, who knew that the 9 to 5 was never for them but had discovered a place where misfits with commonsense could thrive.
A few years later (now having blagged it into touring) I realised that such people could be found on every crew, in every city, all over the world.
Contained here is an ever-expanding collection of some of the individuals I've had the pleasure working with over the past couple of years.
For the best viewing experience on desktops, toggle full screen by pressing F11 (Windows/Mac) or Control + Command + F (Mac).
Thank you – I'll see you On The Road next time.